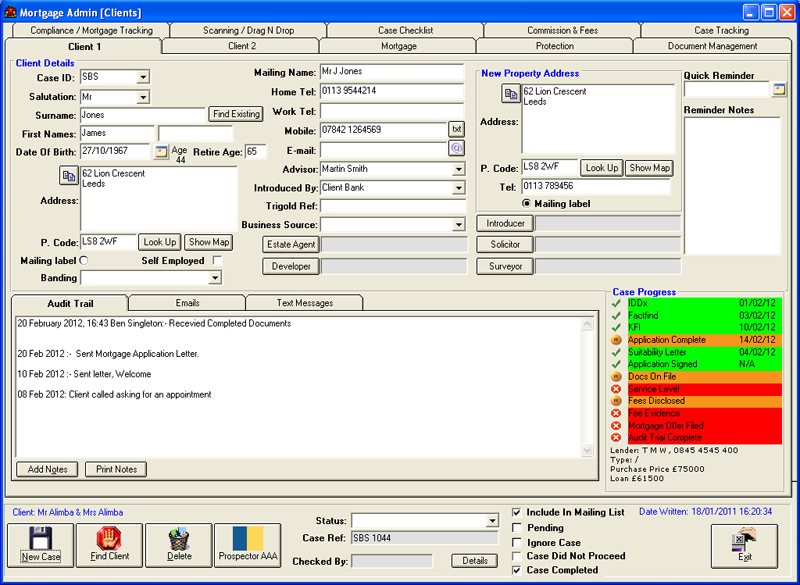 Data on this screen which is relevant to the second applicant is automatically copied across.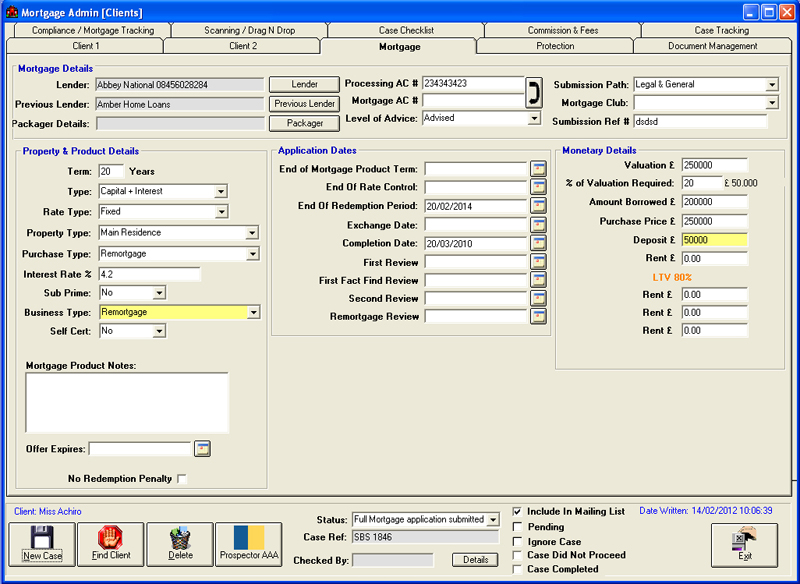 Reports can be generated on the majority of fields within Mortgage Administrator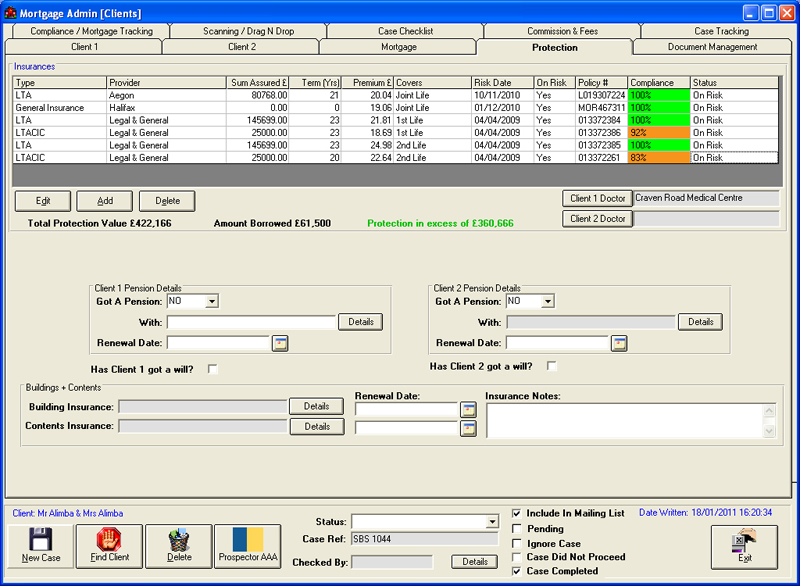 You can add an unlimited number of protection policies to each mortgage applicant.
Any field label within Mortgage Administrator can be changed to read something more Specific to your own business. e.g. Double clicking on "8) Fact Find" would allow you to make it read whatever you wanted.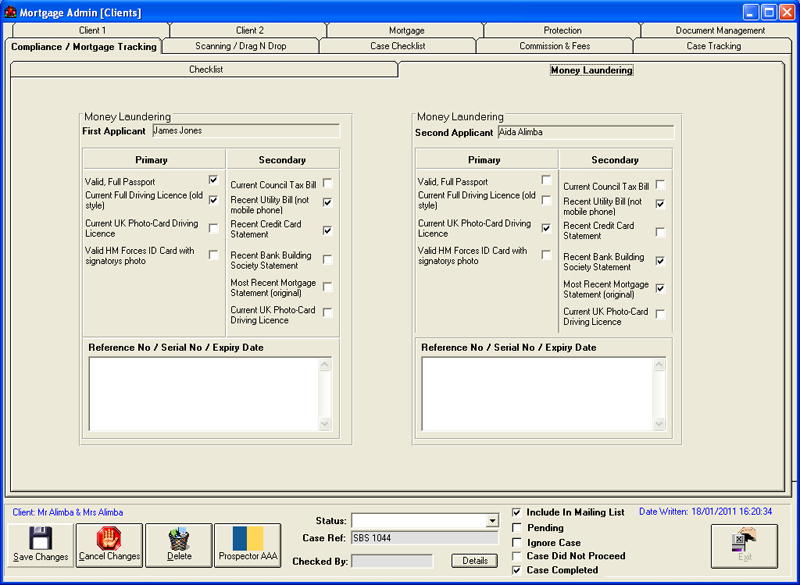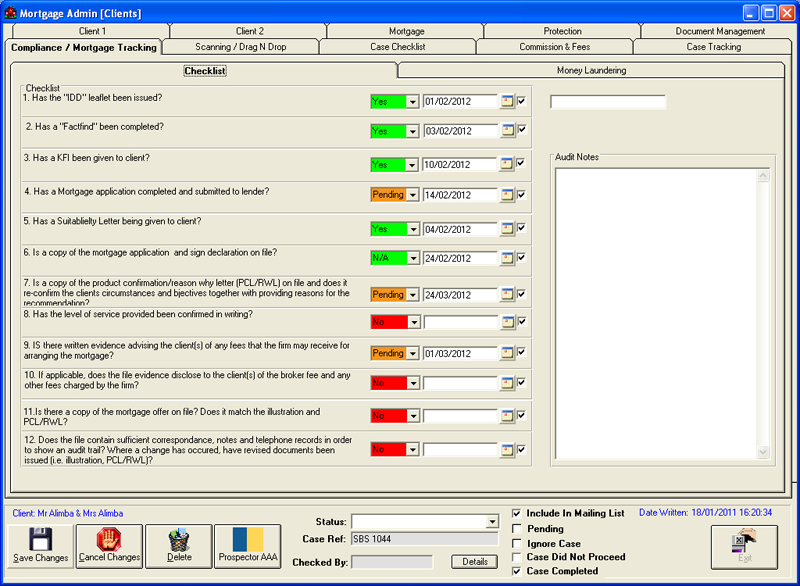 Again all labels here can be changed to suit your own company needs.
Purchase Outright from Only £350.00 + VAT (Per Licence)
Copyright ©Sherwin Business Systems Ltd 2002 - 2016
Calls to Sherwin Business Systems Ltd may be monitored or recorded